If you're after a break away with friends / family, a lodge is ideal! Your own detached accommodation, modernly furnished, comfortable and with all the home comforts you desire!
And to add that extra touch of relaxation, you can get a great Lake District lodge with your very own HOT TUB! Perfect to end the day after hiking around the beautiful Cumbrian scenery! Sit back, bubble away and relax!
You can check out our other post detailing all Lake District lodges and resorts so if you don't find a hot tub inclusive one for any specific dates, or they don't meet your requirement or budget, it may be worth taking a look at a 'no hot tub inclusive' lodge. Check them out in our separate post
here
If you have specific dates or want to see which hot tub accommodations are available now, Snaptrip is the perfect site to look at as it combines and looks across all the great cottage and lodge websites in one go, returning all the available accommodations for your dates and party size!
If you wanted to check out the different lodge sites and resorts first where these Lake District hot tub lodges may be based, scroll down past these two filtered links to see information about each site and resort.
Regards the below here, we've set the filter for the Lake District and Hot tubs, all you have to do is enter your chosen dates, number of nights and number of people
-->Click here to head to SnapTrip to see all the current available Lake District Hot Tub cottages and Lodges<--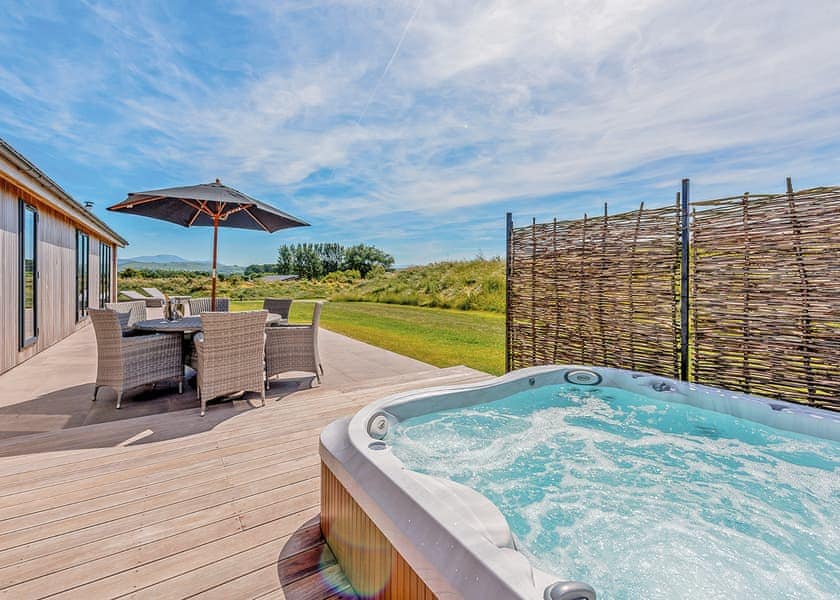 And don't worry if you wanted to take your beloved dog for the break - There's plenty of pet friendly lodges and accommodations available too - Here we've added pets to the filter to show you the dog
friendly hot tub lodges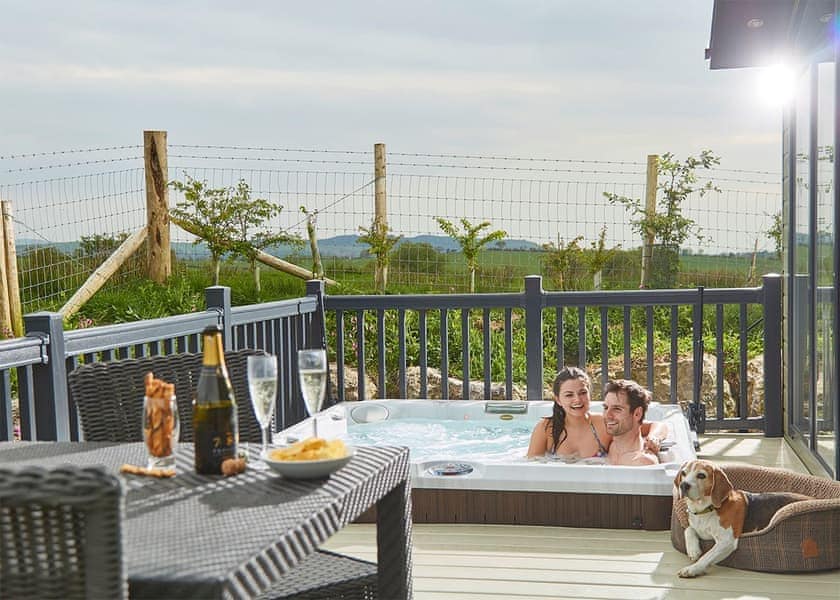 As we said, if you'd like to look at the different resorts individually to see what location suits you best, what they have on site and more, here, below, are all the different lodge sites to consider.

If you wanted to see where they are geographically in the Lake District, scroll right to the bottom where we've set them all up on a map for comparison. Click on any of the markers to bring up the lodge park where you can also click through the link to take you to more information and booking details about the lodge resort.

We've already applied the Hot Tub filter to the sites and resorts below, so all the accommodations you see will include a hot tub. If you needed it to be pet friendly, add the additional 'Pets' filter to the selection
Keswick Reach Retreat
This fantastic resort is located about
10 minutes north of Keswick near Bassenthwaite Lake
, has all modern lodges, on site traditional pub and restaurant, shop, dog washing area and there's even a spa where you can relax and recieve treatments! (There's no swimming pool however). Not far from the resort is the Lake District Wildlife Park and the Lakes Whisky Distillery, so plenty to see and do nearby!
>Click here to read more, view the lodges and book online<
Ullswater Heights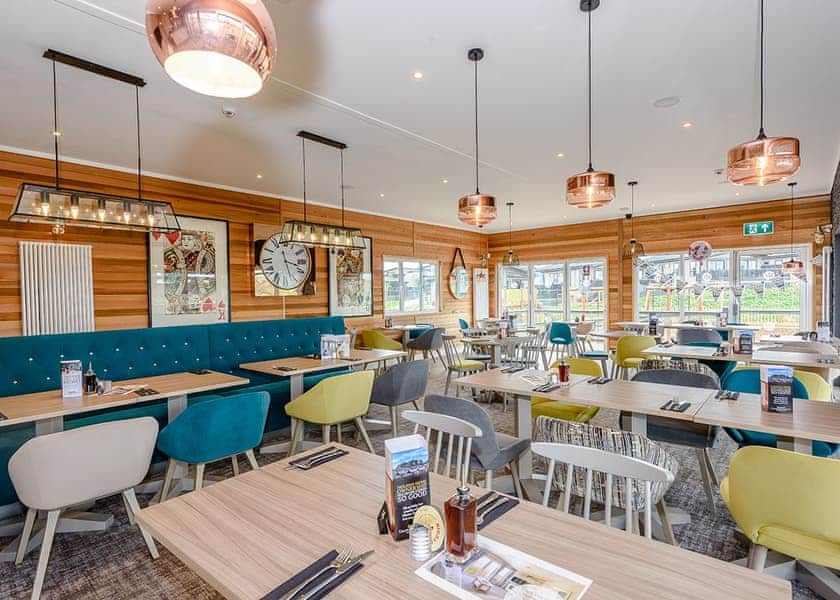 This new resort opened in July 2019 so is a great modern option that really does have it all! EVERY Single lodge has a hot tub, are all dog friendly and the site itself has so much! Set in landscaped grounds of a former quarry it has a great on site pub and restaurant, play area for kids and it even has its own petting zoo with alpaca's! And if you wanted an adventurous stay, you can choose to stay in the secluded glamping village in a deluxe safari tent! The resort is located about
7 miles from Ullswater, just off the A66 near Greystoke.
Thanet Well Retreat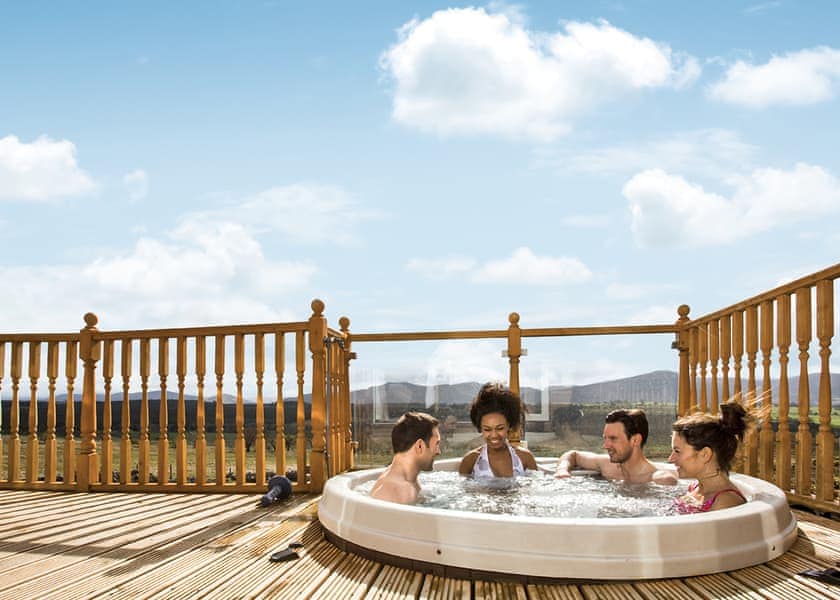 This is a lovely quiet resort with plenty of great lodges to choose from set about
20 minutes north of the A66
. Unlike some of the other sites, there's nothing here such as on site pub / restaurant, so it's ideal if you're after a quiet remote break away from it all. The premium lodges also have uninterupted views of Blencathra so stunning to look at from your lounge or hot tub!
>Click here to read more, view the lodges and book online<
North Lakes Lodges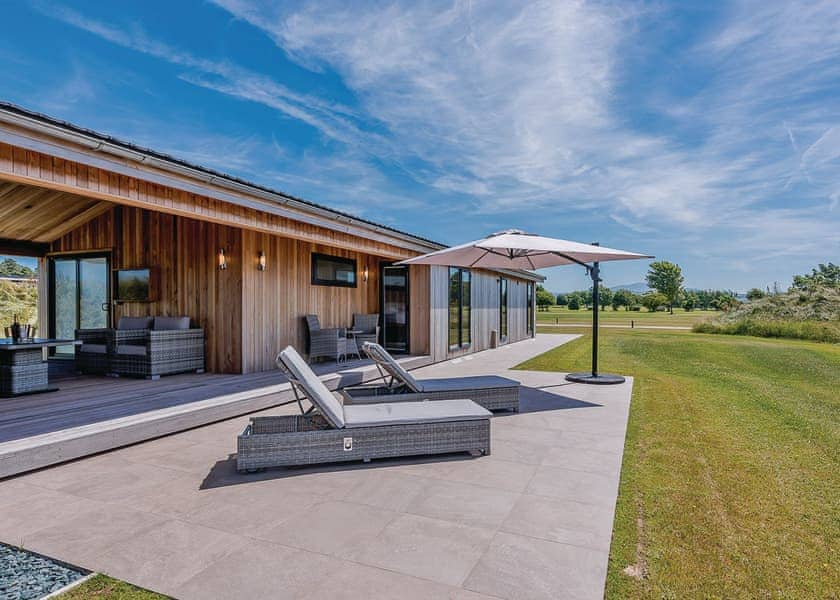 This is your deluxe lodge park! - This superb lodge site is located a fair way from the main sites of the Lake District,
close to the coast near Aspatria
, however it's only a half hours drive to Keswick so makes for a great base. What you do get though, are all luxury, quality, stylish accommodations, all well spaced out and all with beautiful views in it's own lakeside scenery on the cherished Brayton family estate! Each one has it's own luxury hot tub (one even has private sauna and steam room!) and the furnishings are luxurious and deluxe. There's a fantastic restaurant, golf course and fishing - You can even arrange a massage in your lodge! It's an ideal choice for a deluxe honeymoon escape. No dogs allowed unfortunately.
>Click here to read more, view the lodges and book online<
Avon Wood Lodges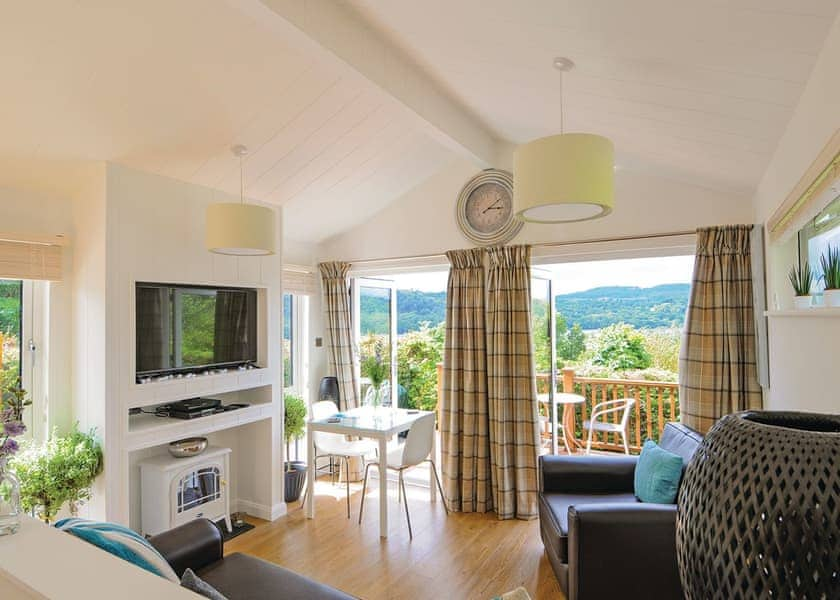 Located right by the south part Lake Windermere
, this lovely park has you right in with nature in its own woodland that slopes to the shore of the Lake! A great selection of lodges to choose from, some with hot tubs, it's a great quiet site ideally located for a Lake District break!
>Click here to read more, view the lodges and book online<
Hillcroft Park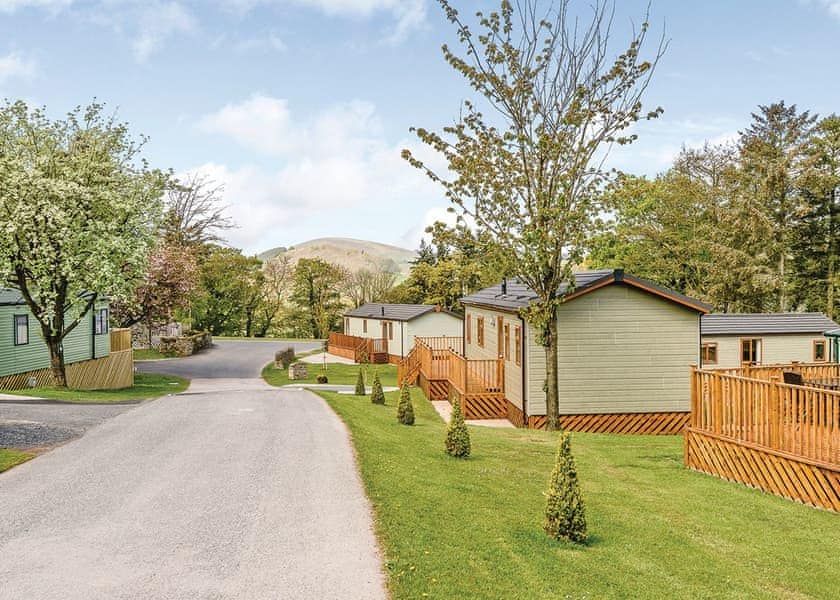 >Click here to read more, view the lodges and book online<
White Cross Bay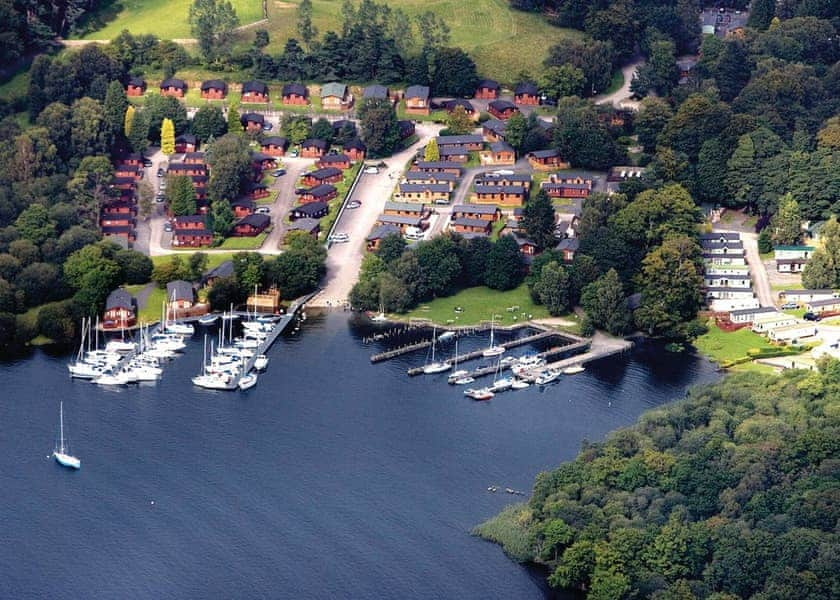 This is a great holiday park
situated right in the heart of the Lake District on the shores of Windermere
with all the great attractions of the area only a stones throw away. The park has a great onsite pub / restaurant with games for the kids and more, and there's even an indoor pool to enjoy! The site has a lot of holiday caravans to rent, but there's also a great range of lodges to choose from too which you can see through the link here.
Fallbarrow Holiday Park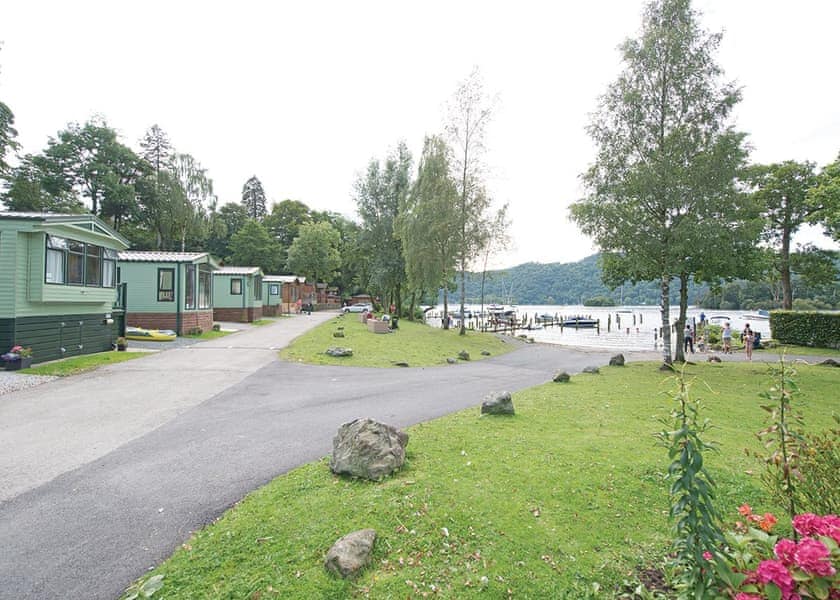 You've got the restaurants, bars, shops and attractions of Bowness on Windermere within walking distance from this lovely park,
located right on the shores of Windermere
. Fallbarrow has it's own bar and restaurant too, there's a games centre and outdoor play area and even has a kids club so this is a great resort for families! There's a good few lodges amongst the accommodations too, however only a few have hot tubs here.
Limefitt Park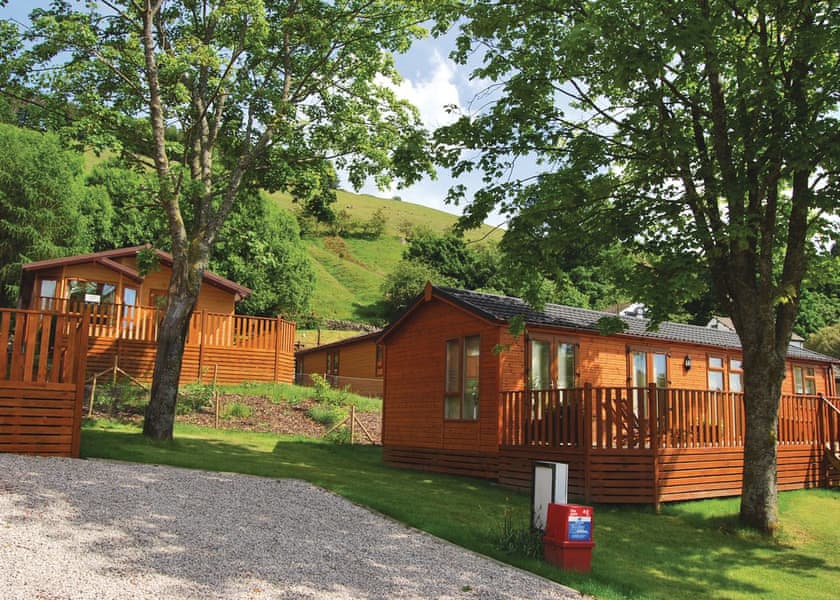 This lovely quiet lodge site is
just off Kirkstone pass, centrally located
to get you to Ullswater, Ambleside or Windermere, all within a short drive. It has a family lounge bar, adventure playground and beautiful mountain views. A great range of wooden lodges and all affordably priced means you're sure to find a great bargain break here.
Crake Valley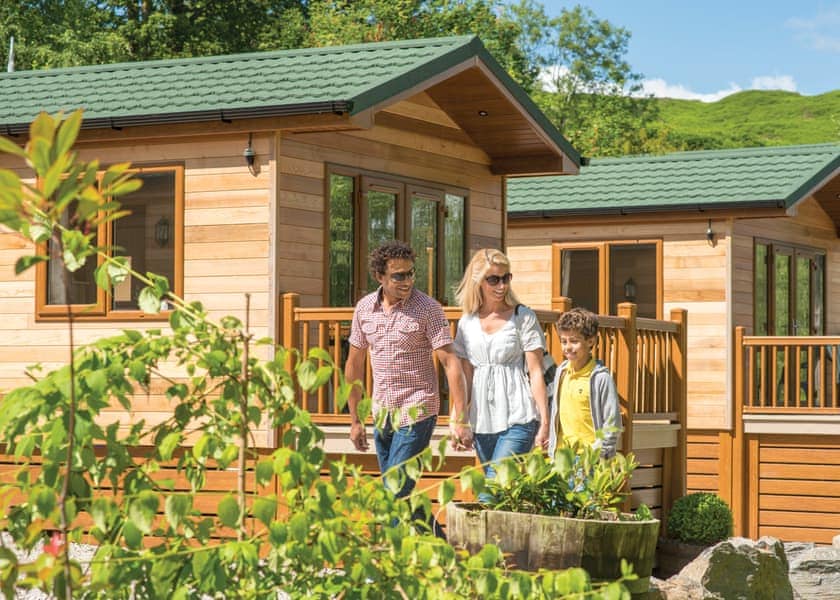 If you're a fan of Coniston, this lodge park is ideal as it's located close to the Lake and a short drive to the village and attractions. The park is part of the Bouja luxury boutique range so each lodge is stylishly decorated with country chic, modern furnishings and if selected, you can choose ones with a hot tub too!


Bassenthwaite Lakeside Lodges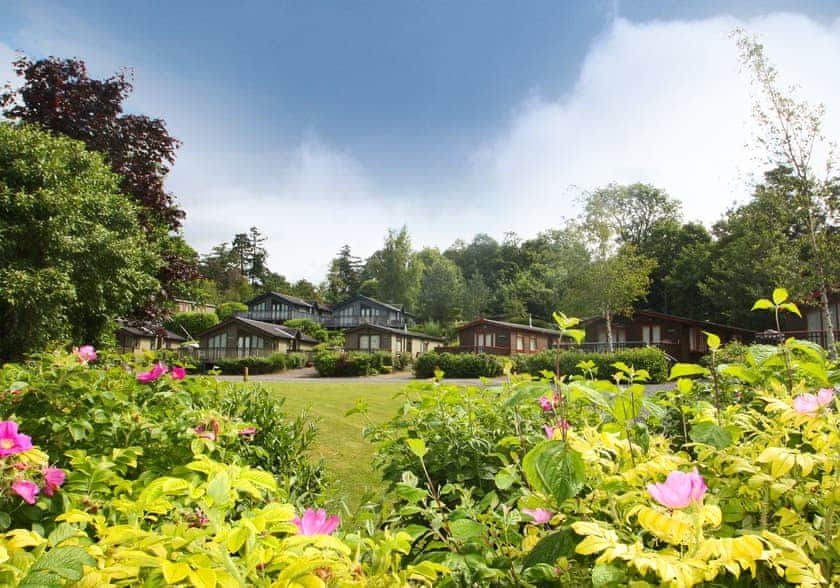 With Lake views, woodland setting and modern lodges with hot tubs, this great lodge park is a great choice for your Lake District break! As the name suggests, it's set
right on the shore of Bassenthwaite Lake about 7 miles from Keswick
. There's fishing options available too here. The 'Plus' lodges all have hot tubs, and if selected you can opt for Lake view ones too!
Flusco Wood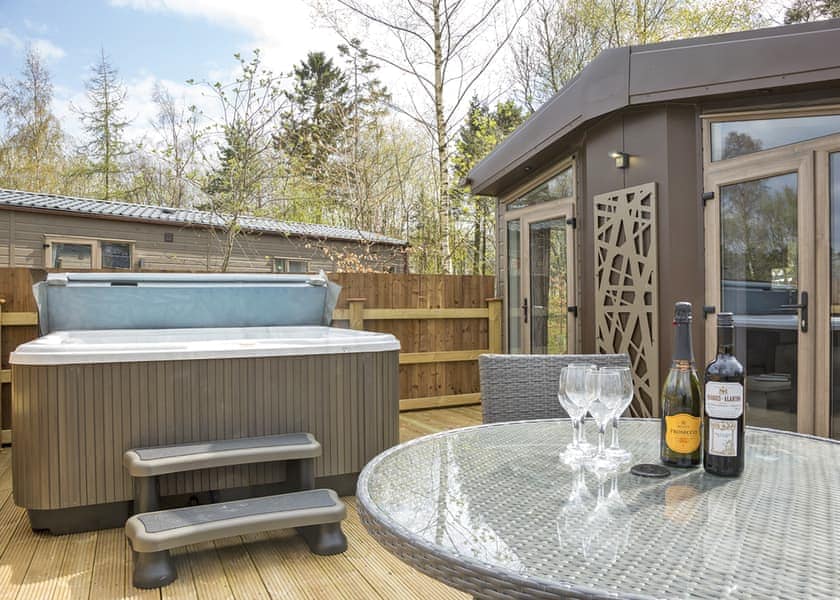 Flusco Wood is a lodge park situated in beautiful woodland
about 5 miles from Ullswater, just off the A66
. As part of the Bouja collection, each lodge is modernly fitted with stylish interiors and amenities. There's a play area for the kids and dog walking area for the dogs. Plenty of the lodges have hot tubs too if you wanted to choose one.
Brockwood Hall Lodges
Hartsop Fold Lodges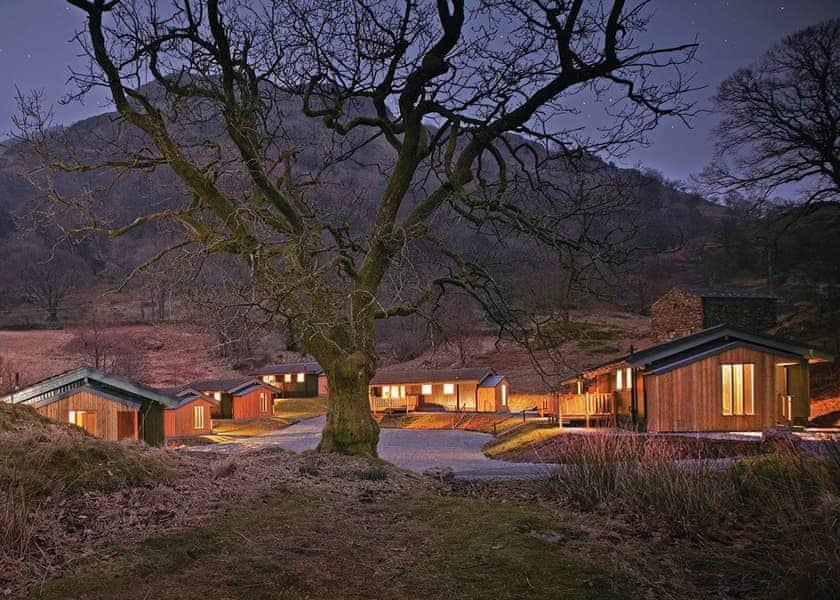 The village of Patterdale is popular with walkers and it's location to Ullswater and the surrouding fells makes it an ideal base to explore the area from! Each lodge is modernly decorated and a comforting home to come back to. With hot tub options and pet friendly lodges, if you're after a group break close to Ullswater, you'll be at home at this lovely quiet site.


Meadows End Lodges
Close to the Cartmel
, famous for its sticky toffee pudding, famous restaurant, racecourse and Cartmel priory, there's certainly plenty to keep you occupied in the local area. The contemporary lodges here great - modern furnishings and set in tranquil meadowland!
Lakesway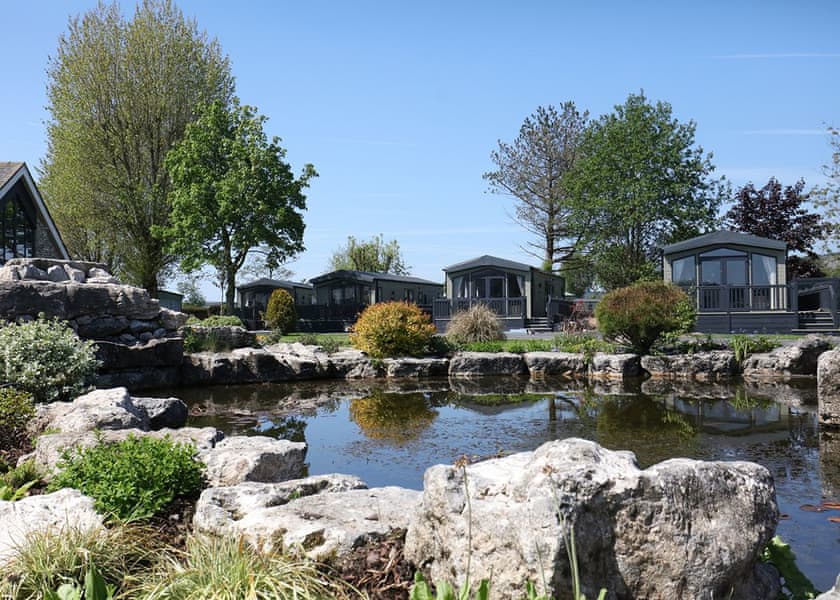 Lakesway is a 5 star rated site in Levens,
just off the A6 as you enter the Lake District
. With Kendal and Windermere just a short drive away, this makes for a great base to explore from! There's a great range of accommodations to choose from, great modern lodges and hot tub ones too. There's an onsite play area for children and the fantastic bar and restaurant. It even has it's own concierge service!


Take a look at the map below where you can see which lodge park is in what location. Ideal if you were looking to be around a particular area for your break!